Emiserve's core products and services are geared toward improving education and learning experience in schools and colleges. When it comes to Education, Emiserve have developed several network-aware products and applications services that have been licensed to top private Universities and colleges in Nigeria, India, Benin Republic, Rwanda, and ...
New opportunities and innovations can bring enormous rewards - but sometimesinnovations can also create lots of complicated issues and challenges such asthe problem of managing results of the innovations, the need for private equityto goad growth or finding new distribution methods to yield greater revenue.
The uses of computers and application software in agriculture do have some realconstraints such as, the lack of hardware and software infrastructure, thetechnical know-how, and research priorities. These constraints tend to frustratefarmers who dare to venture into the implementation of computer systems in theirdaily business at first-try, and s...
Whether developing an interactive application for hotel, tourism and travelportals for the public sector, or building custom customer Relation managementsystems (CRM) and booking software, Emiserve delivers unequalled hospitality andtourism solutions for the most thriving companies...
Top retail, supermarkets, chain-stores and service providers trust Emiserve when seeking to develop headway solutions that support their business processes, enhance customer experiences, and improve productivity.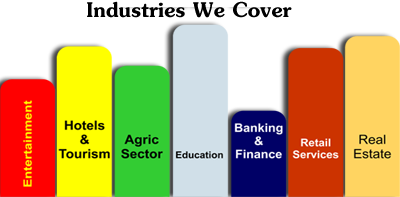 Our core products and services deliver business and econmic values to clients across different industries including Education, Entertainment, Agriculture, Hotel and Tourism, retail and more...
Testimonies
"The way they execute their projects totally beat my expectations, i'm glad I can always count on the development team at Emiserve."
~Mrs. G. S. Geetha
Dean, Sch of Computer Applications,
Lovely Professional University.