Entertainment
New opportunities and innovations can bring enormous rewards - but sometimes innovations can also create lots of complicated issues and challenges such as the problem of managing results of the innovations, the need for private equity to goad growth or finding new distribution methods to yield greater revenue.

Entertainment and media companies such as film and television production houses, newspaper and magazine publishers rely on us to provide technology solutions that gives them the leverage to tap into new opportunities, solve impending challenges or propel them to gain competitive advantage in their industry.

With regards to clients such as production managers, talent managers and distributors, we provide software and technical solutions in the following area of challenges.

Audition management and scheduling
Production planning and scheduling
Talents and Resource management
Marketing strategies and planning
Sales and distribution management
Appointment scheduling
For media houses and advertising companies, we develop captivating and animated presentations, and slideshows using the world leading technologies. Some of these services include Animated Advertisements and Short Video clips for promoting our client's image to target audience.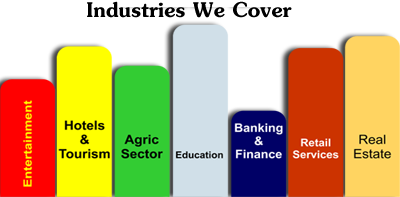 Our core products and services deliver business and econmic values to clients across different industries including Education, Entertainment, Agriculture, Hotel and Tourism, retail and more...
Testimonies
"Emiserve has helped me to see a bigger picture of what and how IT can be applied to bring about a great learning environment for students as well as teachers. Emiserve's innovativeness will bring endless possibilities to the growth of any educational institute."
~Belemina Obunge
Director, Emarid College.