Education
Emiserve's core products and services are geared toward improving education and learning experience in schools and colleges. When it comes to Education, Emiserve have developed several network-aware products and applications services that have been licensed to top private Universities and colleges in Nigeria, India, Benin Republic, Rwanda, and the UK.

How Emiserve Employs Technology To Affect Education:

Technology unfolds never-ending possibilities as the years go-by and its impact in educations isn't any different. Introducing permeative classroom experience, faster learning, innovative study-materials and the ability to track and control every aspect of both the students' and faculties' performance across the educational spectrum is part of our effort to improve the education industry.

Emiserve skillfully combines experience in consulting, technology, and sourcing to deliver solutions that address Educational challenges, while enhancing quality at optimal cost efficiencies. We deliver measurable business value in three ways: business transformation, accelerating innovation and efficient operations.

Emiserve Promises never-heard solutions that solve most of the existing challenges in the educational industry as well as innovations that helps any institute to improve their standards and facilitate them to go global.

Some of our Education Driven Applications Include

ERP For Universities & Colleges
University/College management System (UCMS)
Campus management System
Attendance Management System (AMS)
College Emailing System
Time Table Management System
Student Assessment and Results Management System (SARMS)
Relationship Management System (RMS)
University Library & Resource Management
Emiserve's ERP for Universities and College is a custom built Client-branded system which integrates all of the other products as modules within itself. Our clients have the option of adding or removing these modules according to their requirements.

Some other Salient Features of Our ERP for Universities & Colleges includes
School fees Administrations
Public announcement boards
School calendar Generator
Examination Seating Planner
Online examination System
Personal Reminders
Realizing the promise of virtual classroom, Emiserve also incorporates both latest hardware and software technologies to deliver to students a brand new way to perform self study and track their progress with the system as their personal supervisor.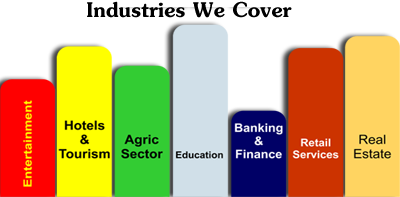 Our core products and services deliver business and econmic values to clients across different industries including Education, Entertainment, Agriculture, Hotel and Tourism, retail and more...
Testimonies
"I'm glad to have worked with Emiserve on a couple of projects. I'm particularly intrigued by their excellent teamwork, and ease of solving problems of their clients, I can always recommend them for any serious software development project."
~Mrs. Swati Goel
Asst Prof, Sch of Computer Applications,
Lovely Professional University.