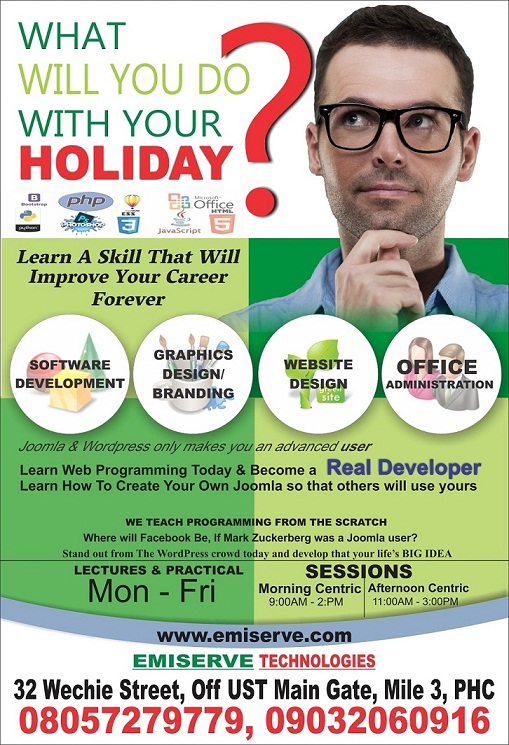 It's Holiday Season, Emiserve School of Computer and Technology commences registration for
Emiserve is dedicated to fostering economic and managerial productivity among our clients. At Emiserve, we continually sort new and improved ways of managing and controlling the various business processes of our clients.rnrnOur Enterprise Resource Planning Packages range from different industries from Educational, manufacturing, and even government Agencies...
We develop & deliver technology solutions that are cost effective, easy to use and adaptive to enable next level growth. Our solutions provide the platform for an agile ICT environment that drives an organization towards set objectives. They instantly transform any organization and deliver visible return on Investment. At Emiserve, we are pragmatic consultants who bring an implementation perspective to all our work. We realize that elegant solutions are meaningless unless they can be translated into sustainable business and economic value.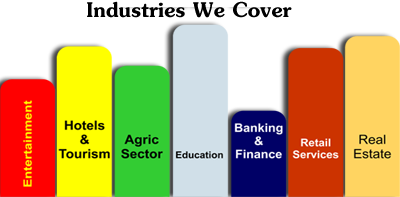 Our core products and services deliver business and econmic values to clients across different industries including Education, Entertainment, Agriculture, Hotel and Tourism, retail and more...
Testimonies
"I'm glad to have worked with Emiserve on a couple of projects. I'm particularly intrigued by their excellent teamwork, and ease of solving problems of their clients, I can always recommend them for any serious software development project."
~Mrs. Swati Goel
Asst Prof, Sch of Computer Applications,
Lovely Professional University.