Agriculture
The Challenges and Constraints
The uses of computers and application software in agriculture do have some real constraints such as, the lack of hardware and software infrastructure, the technical know-how, and research priorities. These constraints tend to frustrate farmers who dare to venture into the implementation of computer systems in their daily business at first-try, and sometimes results in loss of huge investment made on those infrastructures.

In today's times, agriculture is not just about crop production or livestock farming activities. Many challenges such as ecological factors affecting the environment, Pest control, scheduling with sales, resource management, budgets, costing, production and accounting are the major reasons for limited growth of our agriculture industry. This is where Emiserve offers cost effective and reliable technologies that come to the rescue of farmers.

In the aspect of livestock farming, we have developed ready-made software applications to track individual animals, storing and evaluating information the animals such as age, health records, milk production, offspring productivity, and reproductive cycle status. Similarly, our accounting software provide services for record keeping, simulation of prediction-based models using the recorded data, revenue and productivity estimation and reporting to aid in making decisions.

How Emiserve Helps Your Farm

Globalization is strongly affecting agriculture and food industry to face new challenges, every coming day. Increasing competition and growing concern over food safety and quality has made it almost mandatory to agriculturists to follow professional and scientific farm management practices.

Our AgroERP and solutions help farmers and farming management with the benefits of more productivity, cost and time savings by integrating scheduling with sales, resources, budgets, costing and production. We also provide communication tools with which our clients can e-mail or use EDI to keep customers and distributors informed.

What more?
We do not only deploy our products to clients but remain with them to ensure successful implementation of the infrastructures. We also conduct free training for our clients and their employees to help them get the most out of their investment. In the event of any post-implementation problems, our technical support team is always available and can be reached within business days to resolve such issues.

Emiserve AgroERP focuses on the following aspects of farming

Budgets and Costing
Production
Resource management
Scheduling
Sales
Accounting
Risk Assessment
Pest Control
Agricultural Monitoring
Water Resource Management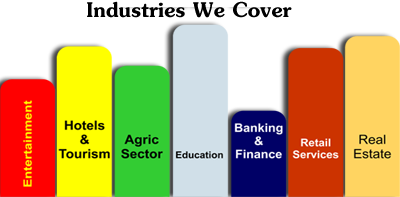 Our core products and services deliver business and econmic values to clients across different industries including Education, Entertainment, Agriculture, Hotel and Tourism, retail and more...
Testimonies
"I'm glad to have worked with Emiserve on a couple of projects. I'm particularly intrigued by their excellent teamwork, and ease of solving problems of their clients, I can always recommend them for any serious software development project."
~Mrs. Swati Goel
Asst Prof, Sch of Computer Applications,
Lovely Professional University.