Who We Are
Emiserve is a company of clear-cut, talented and dedicated professionals with the passion for delivering excellence in all that we do.

To deliver the best results to our clients, partners and stakeholders. We remain dedicated to improving the quality of our products and services and staying inline with business and technology trends.
Our goal is transparency and reliability. We are the No.1 Customers of our products, At Emiserve we believe that business processes should be transparent to the clients and partners, hence we dedicate our effort to developing and selling such products that promote our goals and dream of today's enterprise. Clients trust us and generally form long term business tier-ups that make us an inherent contributor to the success of their organization.

Emiserve is a young and thriving company, founded in Nigeria in 2011. over these few years, we have grown by leaps and bounds in both product-line as well as industry coverage. Our customer base has an average increase of 18% despite common chanllenges faced by SMEs in the country. This is owing to our tireless dedication to continuous innovation and reliability in our services to our clients.

Our Vision:
We will be the leading company in Africa and to gain a substantial share in the international market with our quality and reliable solutions, products and services in the field of Information technologies.

Our Mission:
We are dedicated to providing technology services it needs to fulfill its commitment to research and education of the highest quality.

We collaborate with our clients in our design, development, and maintenance of an effective, flexible, and reliable technology infrastructure, and in our provision of technology tools and training support that meet their evolving needs.

We foster the personal growth and professional excellence of our employees, and create an atmosphere of fun, learning and enjoyment for our employees thereby giving them a great working experience.


Our Values:

Reliability: To fulfill the expectations in a timely manner with an integrated business approach business ethics, to develop trust-based relations and keeping our promises.

Sensitivity to mankind and the environment: To use our solutions and sources efficiently with our corporate and individual social responsibility awareness, to be sensitive and respectful to mankind, information technologies, labor force and the environment.

Customer-Orientation: To ensure continuity in customer satisfaction by offering effective, realistic and practical solutions and to demonstrate our willingness to help not only through completing the jobs but also with our friendly approach.

Transparency: To act openly in our communications and applications, to be transparent, fair and honest.

Ambition: To have faith in achieving our objective with the synergy created by our employees who will work with an awareness of their responsibilities for our sources, solutions and stakeholders, to make a difference in the business, to convert employee satisfaction to customer satisfaction.

Flexibility: To provide opportunities to our employees for improving, to implement solution-focused recommendations and to take initiatives in line with the objective approach of our administration without compromising our professional and corporate values.



As Part of Our Official Inauguration coming Up this March 2016, We are currently undertaking a recruitment drill for the next two weeks (11-03-2016 to 25-03-2016) interested Candidates are requested to submit their CV online.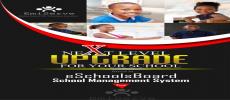 We are currently recruiting marketers for our latest brand eSchoolsBoard School Management System; interested candidates should kindly submit their CV on or before 26th June, 2015.
eSchools Board is a robust, comprehensive and fully functional school management system which is trusted by many top educational institutes from kindergarten to Senior Secondary School levels.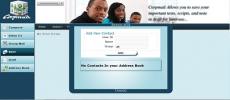 Corpmail is a Corporate Emailing System developed to function as a full fledged stand alone emailing system which can be used by medium and large organizations within the locality of the organization. However, we have also designed it with the intent of integrating it as a component in other systems such an Enterprise Resource Planning system...
Emiserve is a reliable provider of web applications, information technology, consulting and business-process services.Emiserve helps to address enterprise challenges by providing comprehensive solutions that combines innovative models and technologies with passion to the our customers' requirements...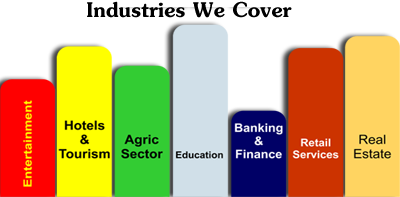 Our core products and services deliver business and econmic values to clients across different industries including Education, Entertainment, Agriculture, Hotel and Tourism, retail and more...
Testimonies
"The way they execute their projects totally beat my expectations, i'm glad I can always count on the development team at Emiserve."
~Mrs. G. S. Geetha
Dean, Sch of Computer Applications,
Lovely Professional University.