Emiserve's Corpmail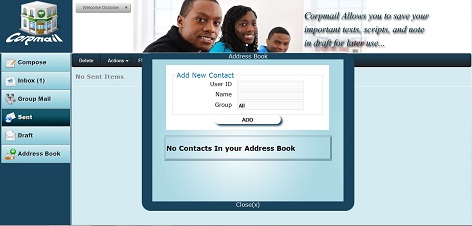 Corpmail is a Corporate Emailing System developed to function as a full fledge stand alone emailing system which can be used by medium and large organizations within the locality of the organization. However, we have also designed it with the intent of integrating it as a component in other systems such an Enterprise Resource Planning system (ERP) and University Management System, UMS).

How Corporate Mailing System Works:
Corporate mailing system will work as a custom built emailing system which company members such as: executives, employees, students, partners etc, will use to send and receive messages and file from each other within the organizational sphere.


Salient Features Of Corpmail:
Ability send files such as documents, texts, pictures and zip files.
Admin can specify limits to file size.
Send multiple files using zip format
Compose mail using WYSIWYG interface
All messages will be deleted on semester basis (in the case of an educational institute) and yearly basis (in case of all other organization).
Instant alert immediately a new message is received.
Address book to manage contact details and easing of specifying recipients
Admin watch and manage online users
Send worldwide message using SMTP (online) userid@companyname.com
Works on the LAN even without Internet connectivity
Database is capable of handling concurrent user request
Users will be able to access the system from their devices though a web browser
No additional software will be required to use the system.
Lots more
Corporate emailing system is designed to work on LAN using a corporate gateway and a local host such as Apache. Although it does not require internet, it can be configured to be accessible over the internet through a public domain.Corporate mailing system can send mail to a single recipient or multiple recipients as the case may be, however, the both parties must have something in common or a valid entity relationship such as: Student-to-teacher, teacher-to-teacher, student-to-classmates, student-to-group-members, project-team members. By group members, we mean individuals of same department, section, or extra curricular activity groups such as cultural event participants etc.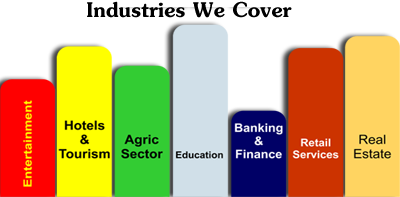 Our core products and services deliver business and econmic values to clients across different industries including Education, Entertainment, Agriculture, Hotel and Tourism, retail and more...
Testimonies
"I'm glad to have worked with Emiserve on a couple of projects. I'm particularly intrigued by their excellent teamwork, and ease of solving problems of their clients, I can always recommend them for any serious software development project."
~Mrs. Swati Goel
Asst Prof, Sch of Computer Applications,
Lovely Professional University.