As Part of Our Official Inauguration coming Up this March 2016, We are currently undertaking a recruitment drill for the next two weeks (11-03-2016 to 25-03-2016) interested Candidates are requested to submit their CV online.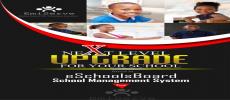 We are currently recruiting marketers for our latest brand eSchoolsBoard School Management System; interested candidates should kindly submit their CV on or before 26th June, 2015.
eSchools Board is a robust, comprehensive and fully functional school management system which is trusted by many top educational institutes from kindergarten to Senior Secondary School levels.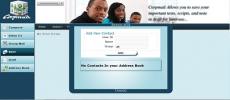 Corpmail is a Corporate Emailing System developed to function as a full fledged stand alone emailing system which can be used by medium and large organizations within the locality of the organization. However, we have also designed it with the intent of integrating it as a component in other systems such an Enterprise Resource Planning system...
Emiserve is a reliable provider of web applications, information technology, consulting and business-process services.Emiserve helps to address enterprise challenges by providing comprehensive solutions that combines innovative models and technologies with passion to the our customers' requirements...