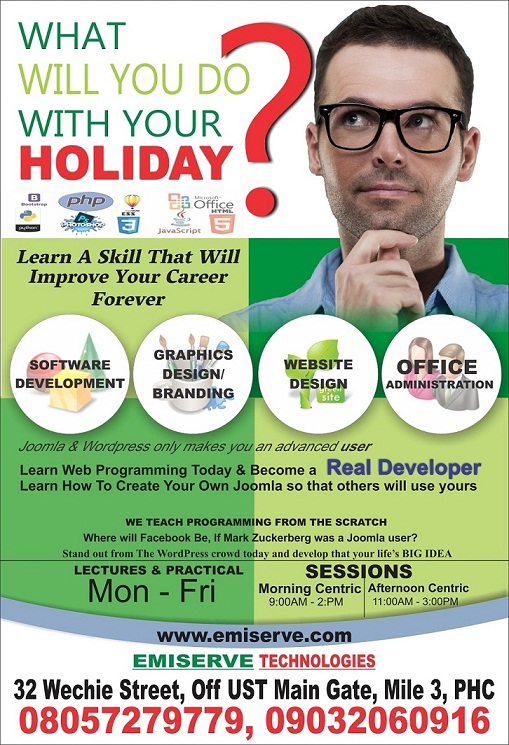 It's Holiday Season, Emiserve School of Computer and Technology commences registration for
As Part of Our Official Inauguration coming Up this March 2016, We are currently undertaking a recruitment drill for the next two weeks (11-03-2016 to 25-03-2016) interested Candidates are requested to submit their CV online.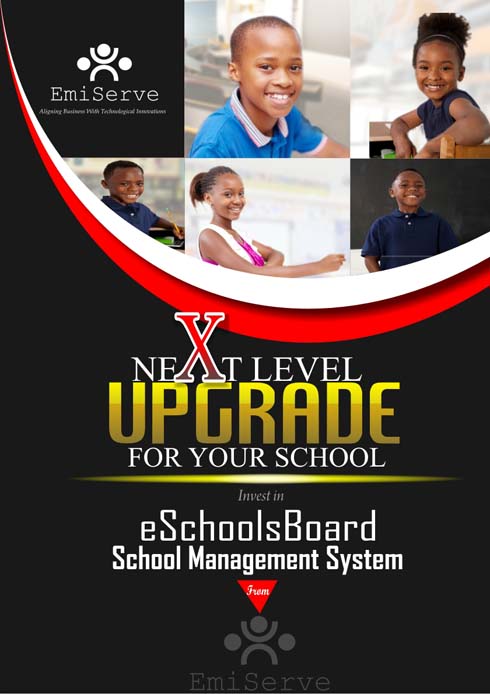 We are currently recruiting marketers for our latest brand eSchoolsBoard School Management System; interested candidates should kindly submit their CV on or before 26th June, 2015.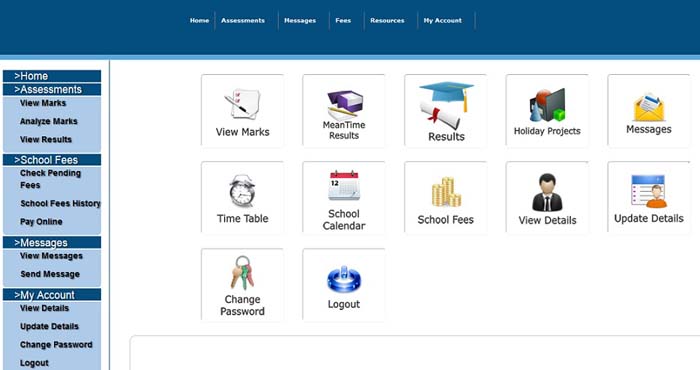 eSchools Board is a robust, comprehensive and fully functional school management system which is trusted by many top educational institutes from kindergarten to Senior Secondary School levels.
Introducing The new Corporate mailing System, specifically designed for every serious business and corporations. At Emiserve, quality innovation is our way of life, our developers have cultured the ways of creative artists, this is seen in the slick design of the new Corp-mail.
Emiserve is a company of clear-cut, talented and dedicated professionals with the passion for delivering excellence in all that we do.To deliver the best results to our clients, partners and stakeholders, we remain dedicated to improving the quality of our products and services and staying inline with business and technology trends.
Emiserve is a reliable provider of web applications, information technology, consulting and business-process services.Emiserve helps to address enterprise challenges by providing comprehensive solutions that combines innovative models and technologies with passion to the our customers' requirements...
We develop & deliver technology solutions that are cost effective, easy to use and adaptive to enable next level growth. Our solutions provide the platform for an agile ICT environment that drives an organization towards set objectives. They instantly transform any organization and deliver visible return on Investment. At Emiserve, we are pragmatic consultants who bring an implementation perspective to all our work. We realize that elegant solutions are meaningless unless they can be translated into sustainable business and economic value.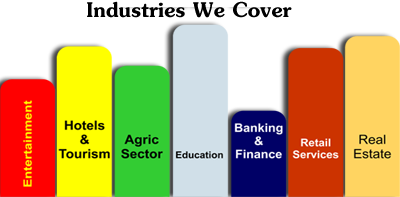 Our core products and services deliver business and econmic values to clients across different industries including Education, Entertainment, Agriculture, Hotel and Tourism, retail and more...
Testimonies
"I'm glad to have worked with Emiserve on a couple of projects. I'm particularly intrigued by their excellent teamwork, and ease of solving problems of their clients, I can always recommend them for any serious software development project."
~Mrs. Swati Goel
Asst Prof, Sch of Computer Applications,
Lovely Professional University.